Verde Valley Winery Tour & Dinner Event – May 23, 2019
Mark your calendar for the afternoon of Thursday, May 23, for a combination wine tour and dinner event. Due to space limitations, the wine tour part of the day is limited to 12 cars/24 people.
The tour will start at Noon at the Southwest Wine Center in Clarkdale. The Center is located at 601 Black Hills Drive Clarkdale, AZ 86324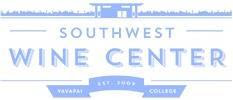 The Southwest Wine Center at Yavapai College is a premier wine industry and community resource, offering a comprehensive hands-on education from vineyard-to-bottle with programs in enology, viticulture and business/entrepreneurship through its estate vineyard, teaching winery, fully-operational tasting room, and region-wide wine industry research epicenter..
We will have a tour of the Center, the vineyards, and sample some of their wines. The cost for the tour and wine tasting is $20.
Our tour day will then proceed to Page Springs Cellars where you can purchase a bottle of wine and snacks to enjoy on their private patio.

From that winery everyone will be on their own to visit other tasting rooms in the area if you wish. We'll regroup to travel on to dinner in Camp Verde at Moscato. Four available dinner entrees are described on the registration site.
Registration is now open on Motorsportreg.com web site or at:
www.motorsportreg.com/events/verde-valley-wine-tour-2019-northern-arizona-pca-mountain-884913
Cheers!